Hoffen was created in year 2010 and service for the independent confidential men and women who live in modern city.
In German words Hoffen means hope and dream. Hoffen people may meet tons of trouble , never they loose passion and dream , never they loose HOFFEN.
Hoffen collection span from the most elegant universal styles to get more casual and comfortable. Always smart design with high quality fabrics and workmanship, and just bring Hoffen people ease and comfort in mind.
Cheer up for all with Hoffen !
CERTIFICATE OF REGISTRATION IN EUROPEAN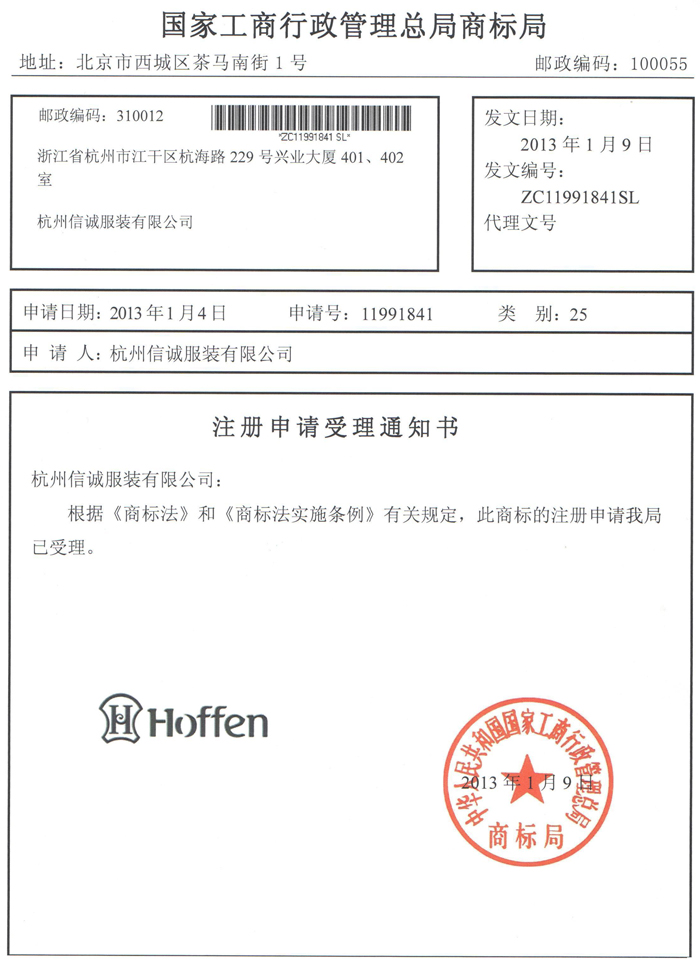 CERTIFICATE OF REGISTRATION IN CHINA